Once you received our confirmation email for the policy approval, you can login to the employer portal anytime to view your Group Medical policy detail, manage your policy such as payment method and editing insured members.
For employees, please use the personal account login link to enjoy service.
My Policy
View information of your policy including policy detail, contact person and payment record.
Overview
An overview of your group medical plans. You can have a glance of your plan options, billing information and payment method on this page.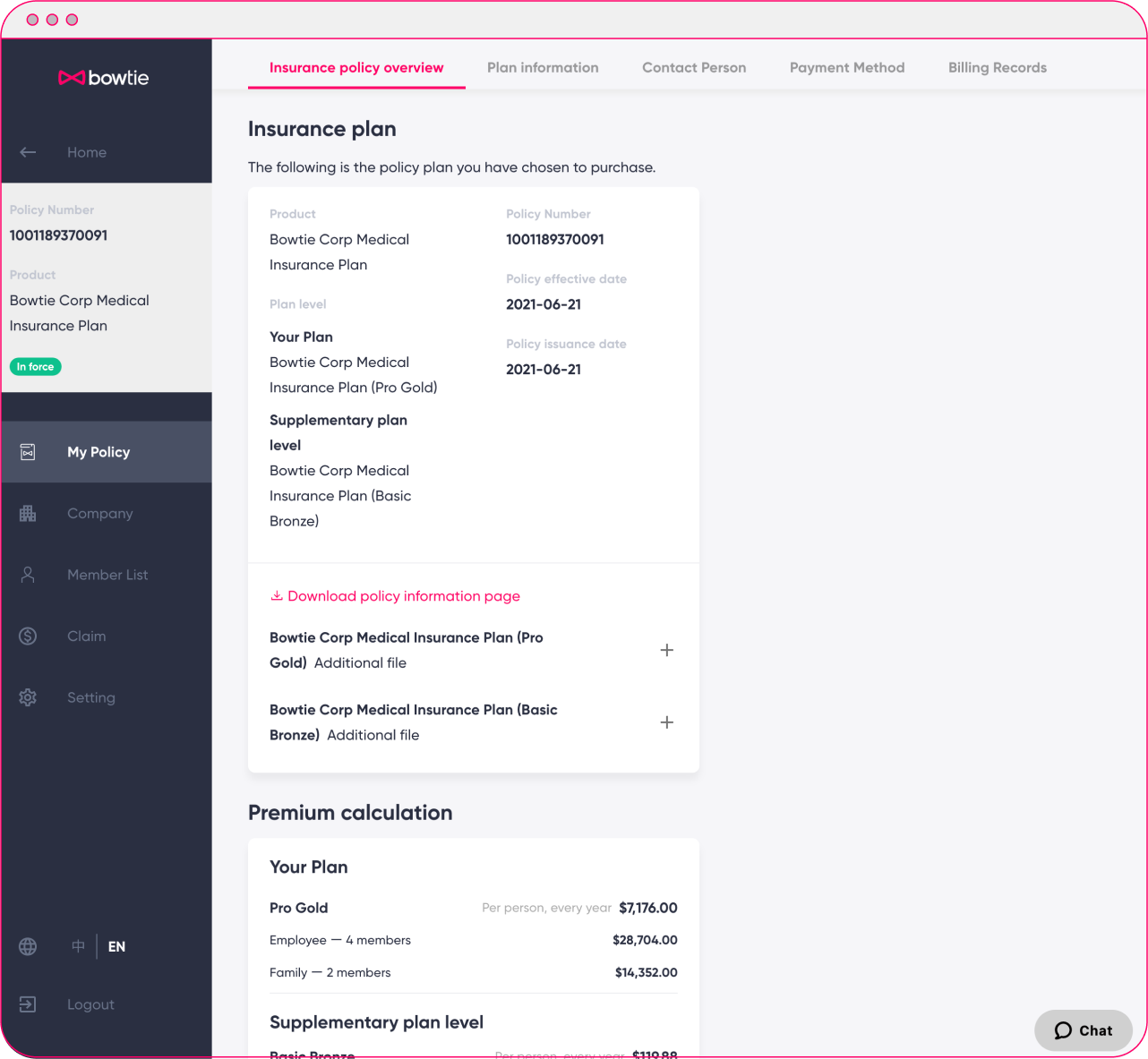 Plan Information
You can view details of your core and supplementary plan, and terminate policy here.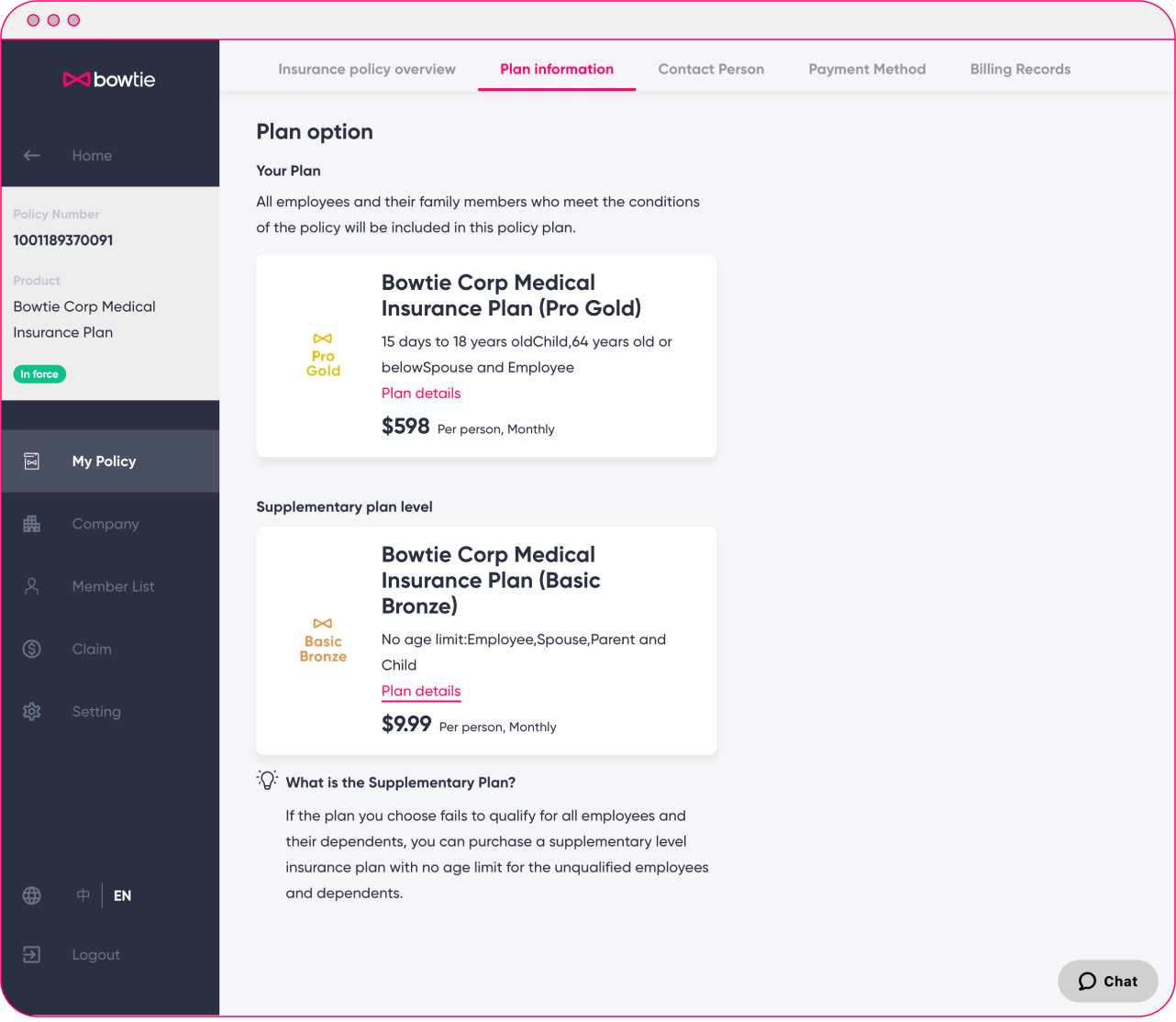 Contact person
View and edit company contact person.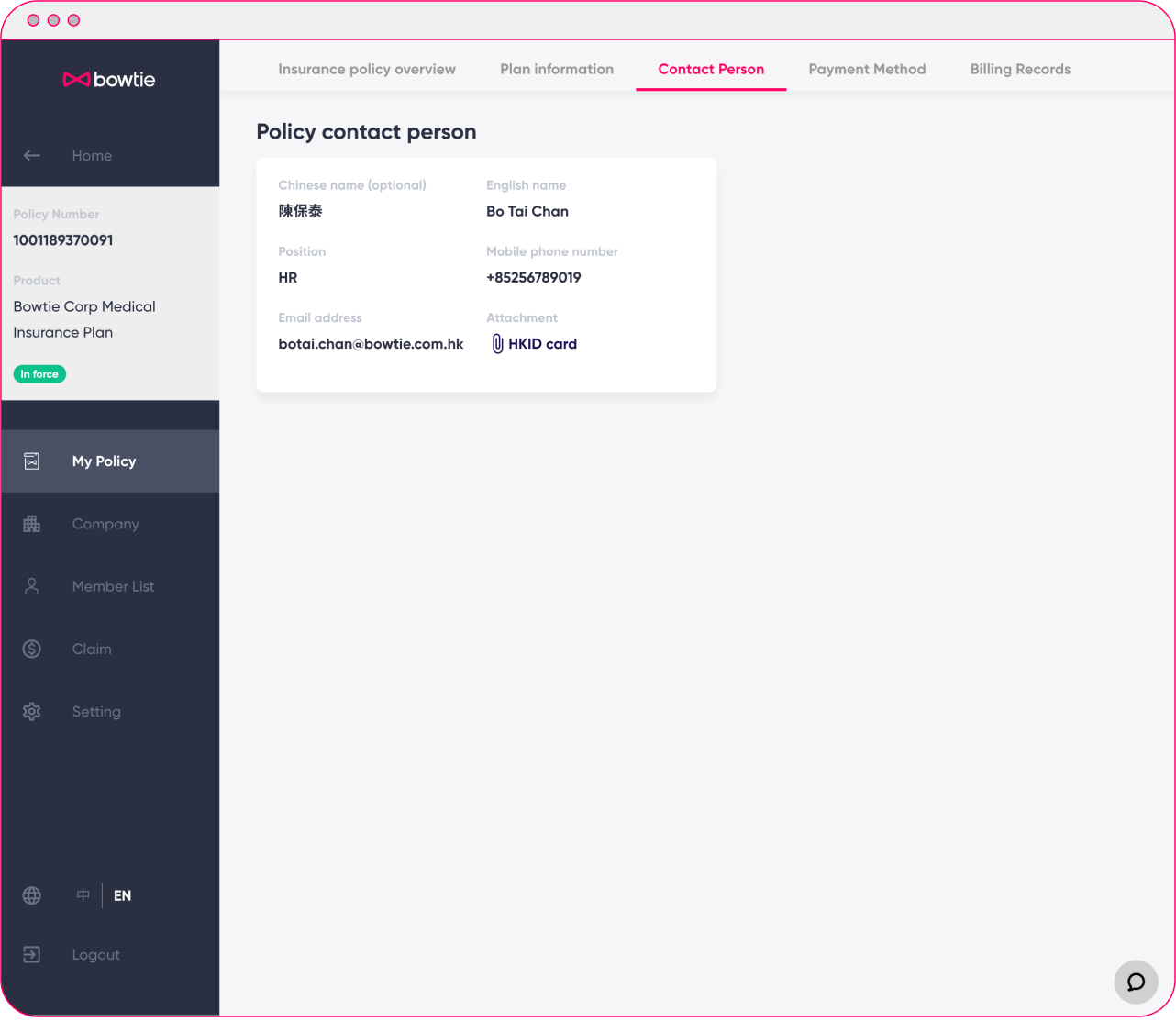 Payment method
Manage your payment method here. Choose between paying monthly with company credit card, or pay annually by cheque.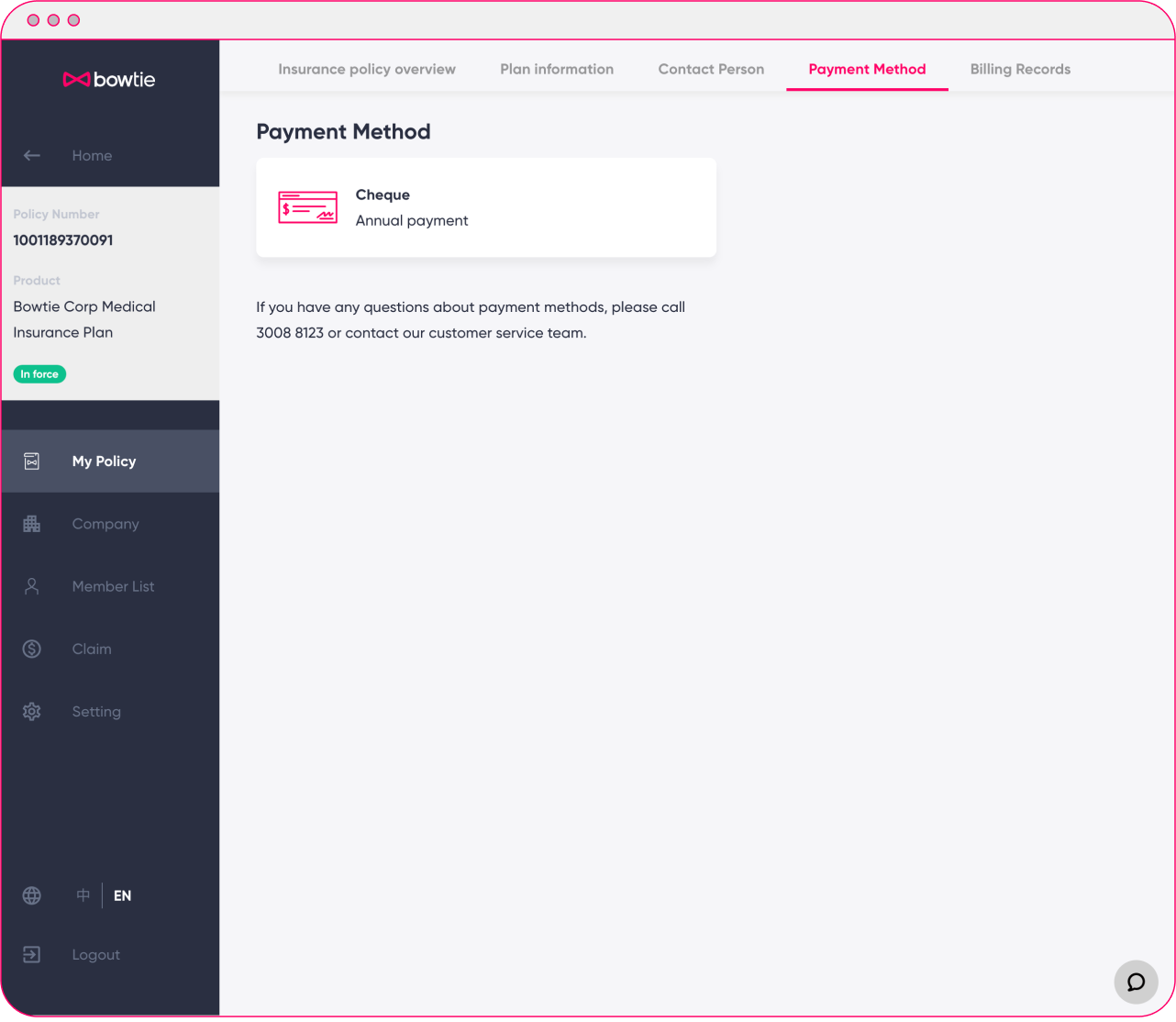 Billing Records
View invoices of your insurance plan on this page.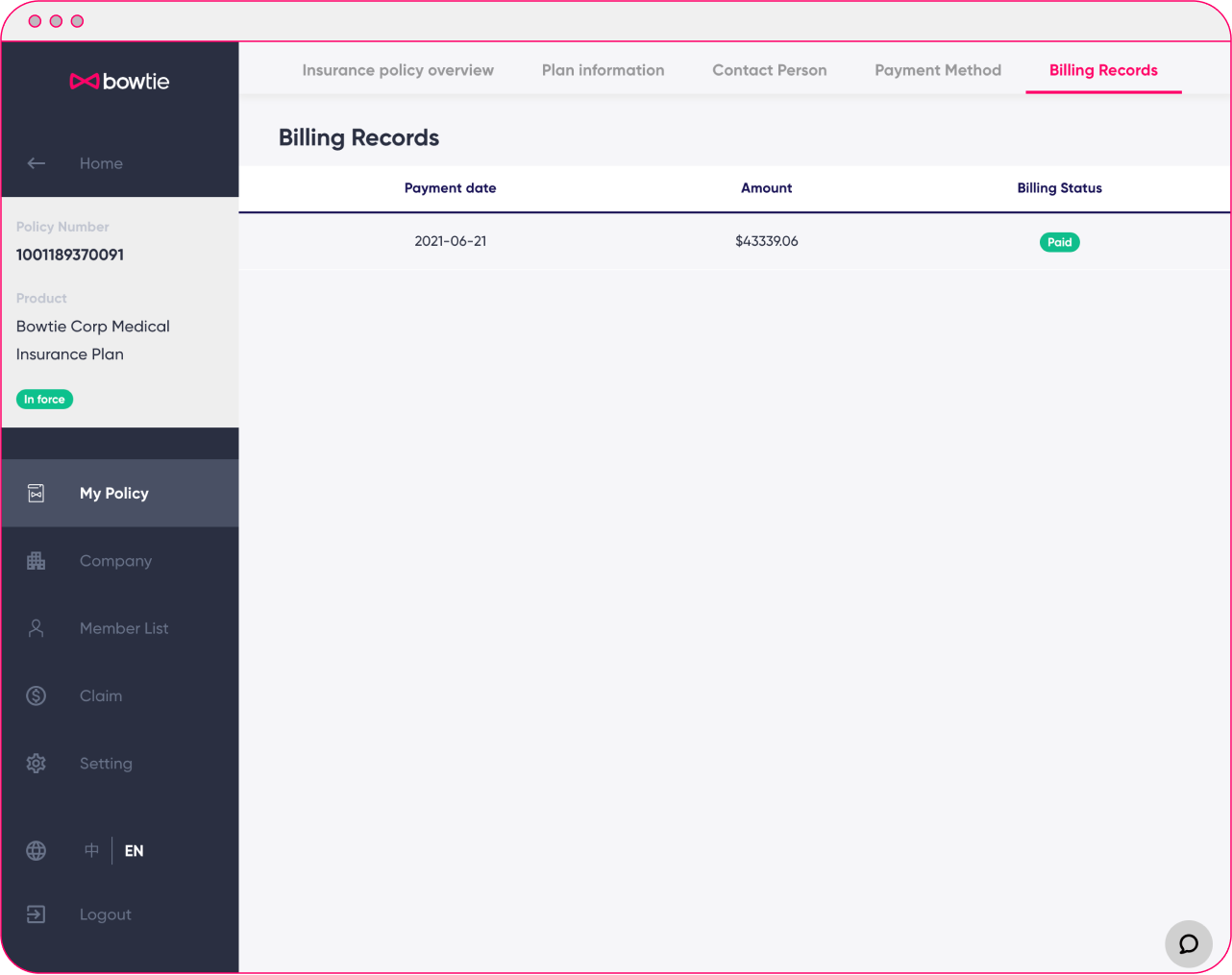 Company
Basic information
Edit basic company information on this page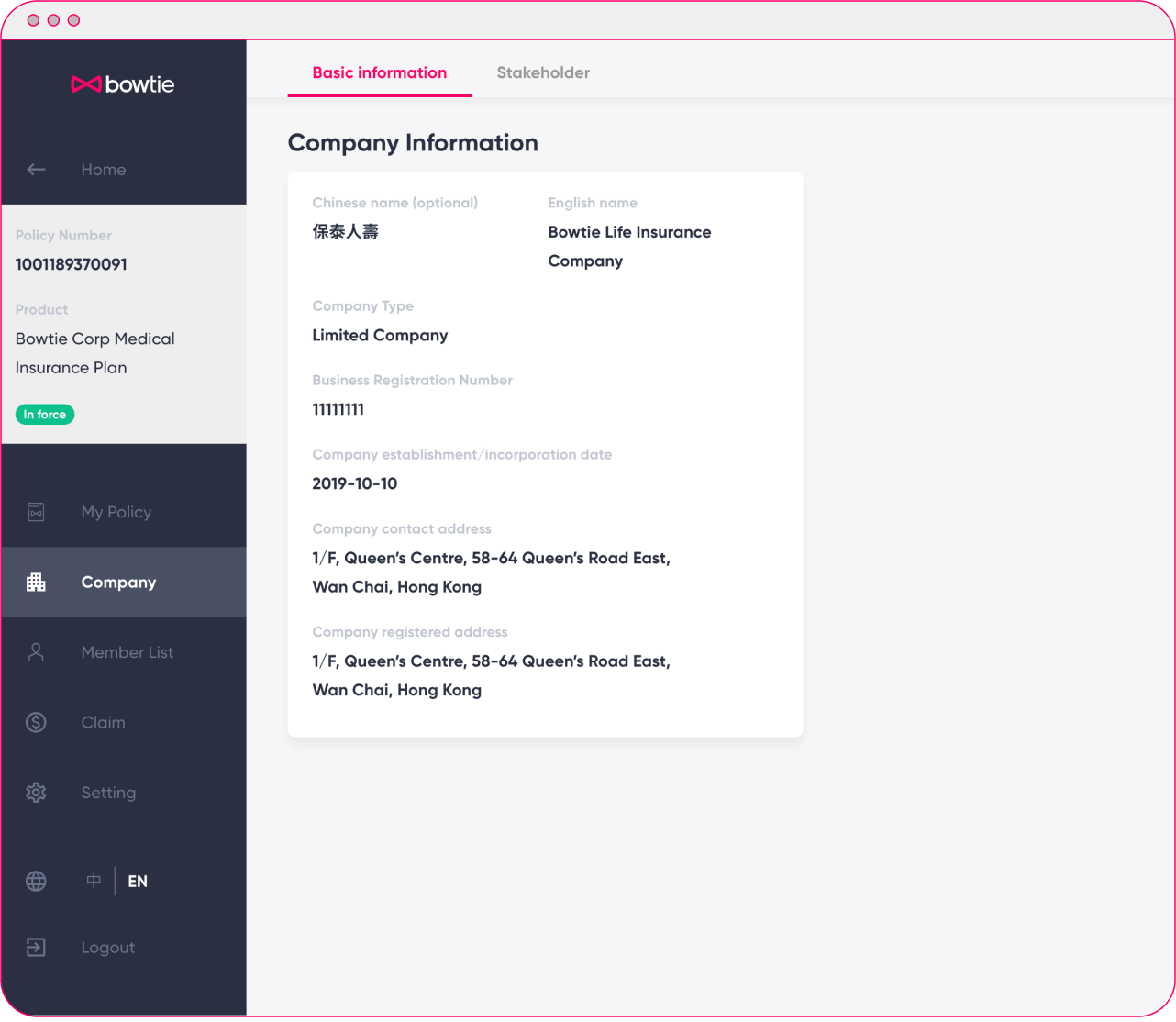 Stakeholder information
View information of your company's owner, directors, and shareholders.