Follow the below 3 simple steps to update your credit card info:
1. Log into your Customer Portal here.
2. Click "Settings" and choose "Payments"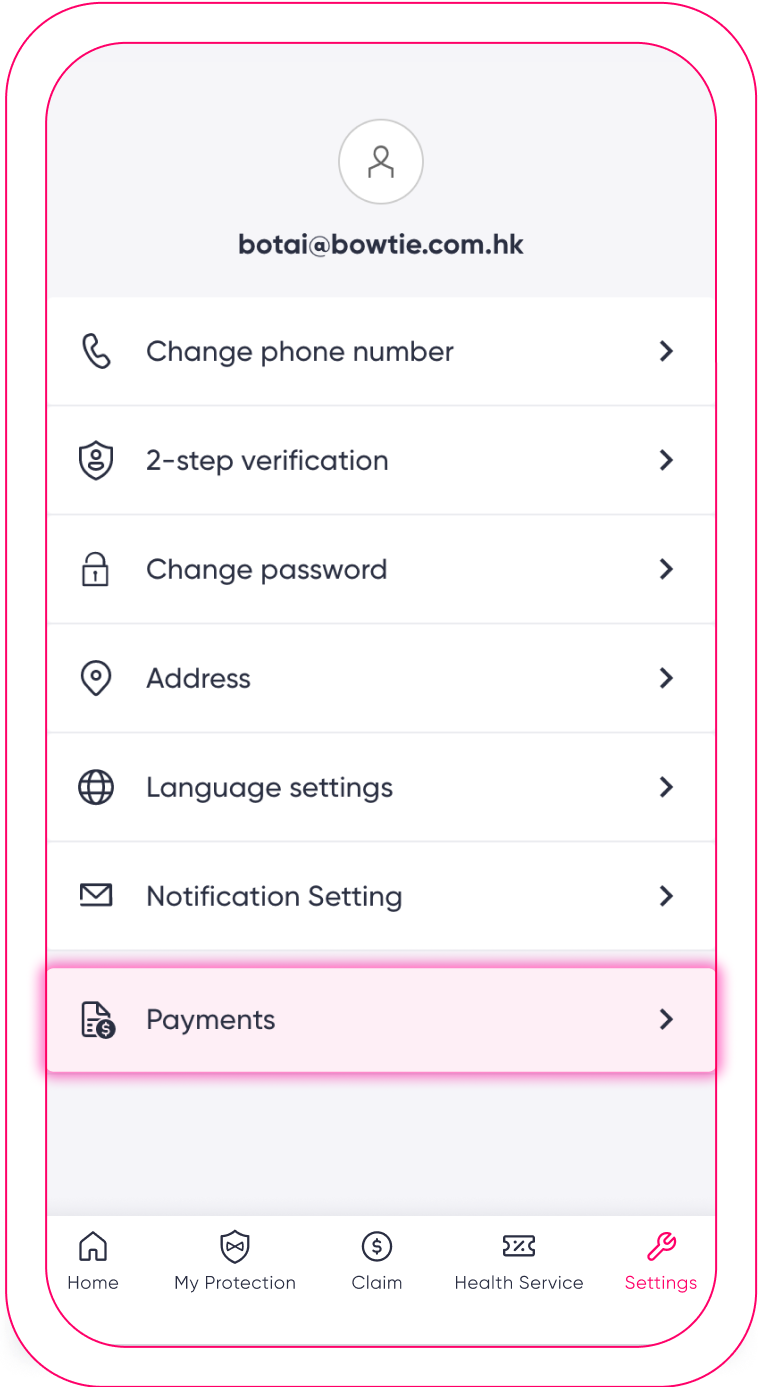 3. Select "Update payment method", and update your credit card info according to the instructions
If you wish to update all policy at once, please click "Use for all" in the last steps. Our system will update the payment method of all policies that are under your name.