Please login using group portal link to use below feature.
1) Select the insured member you would like to delete from the member list.
2) Click 'Terminate policy' on the member detail page.
3) Confirm remove on the alert prompt.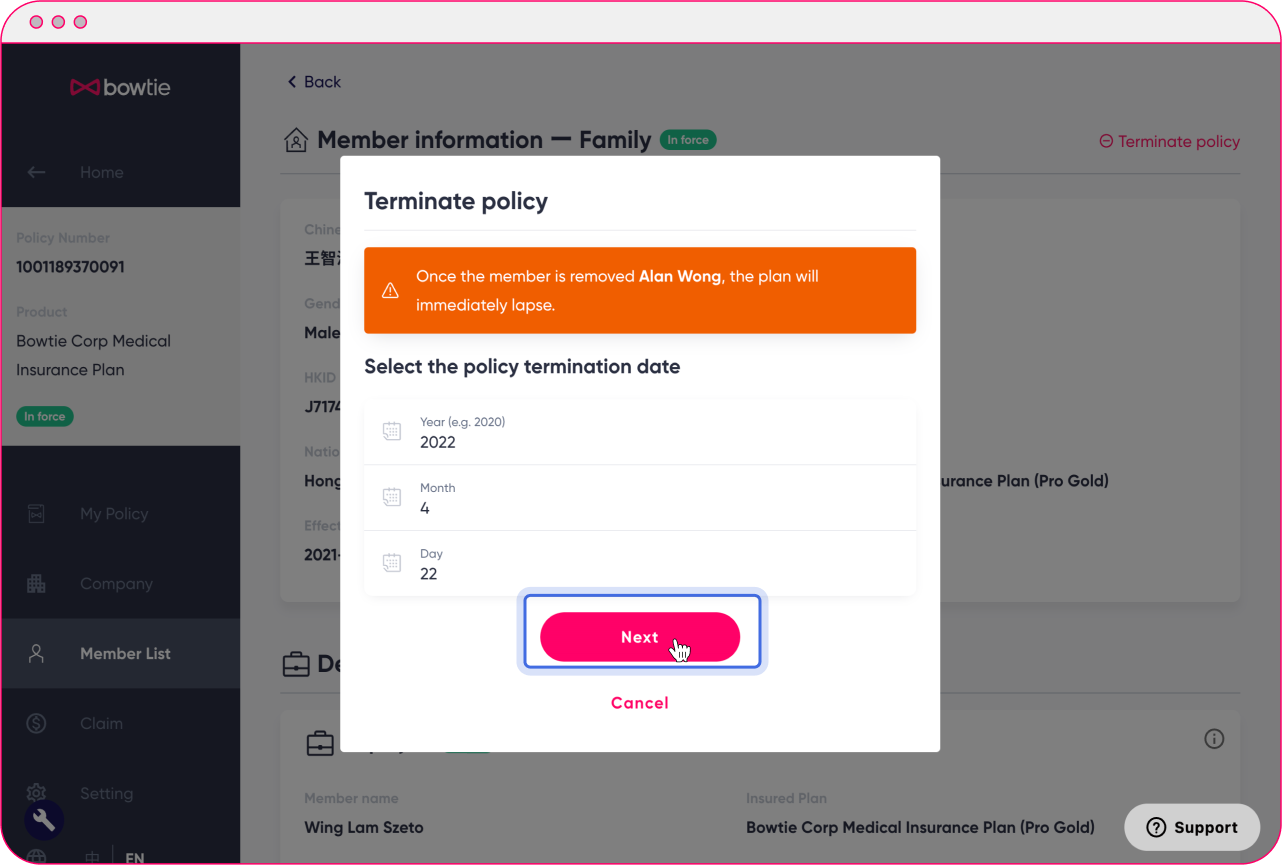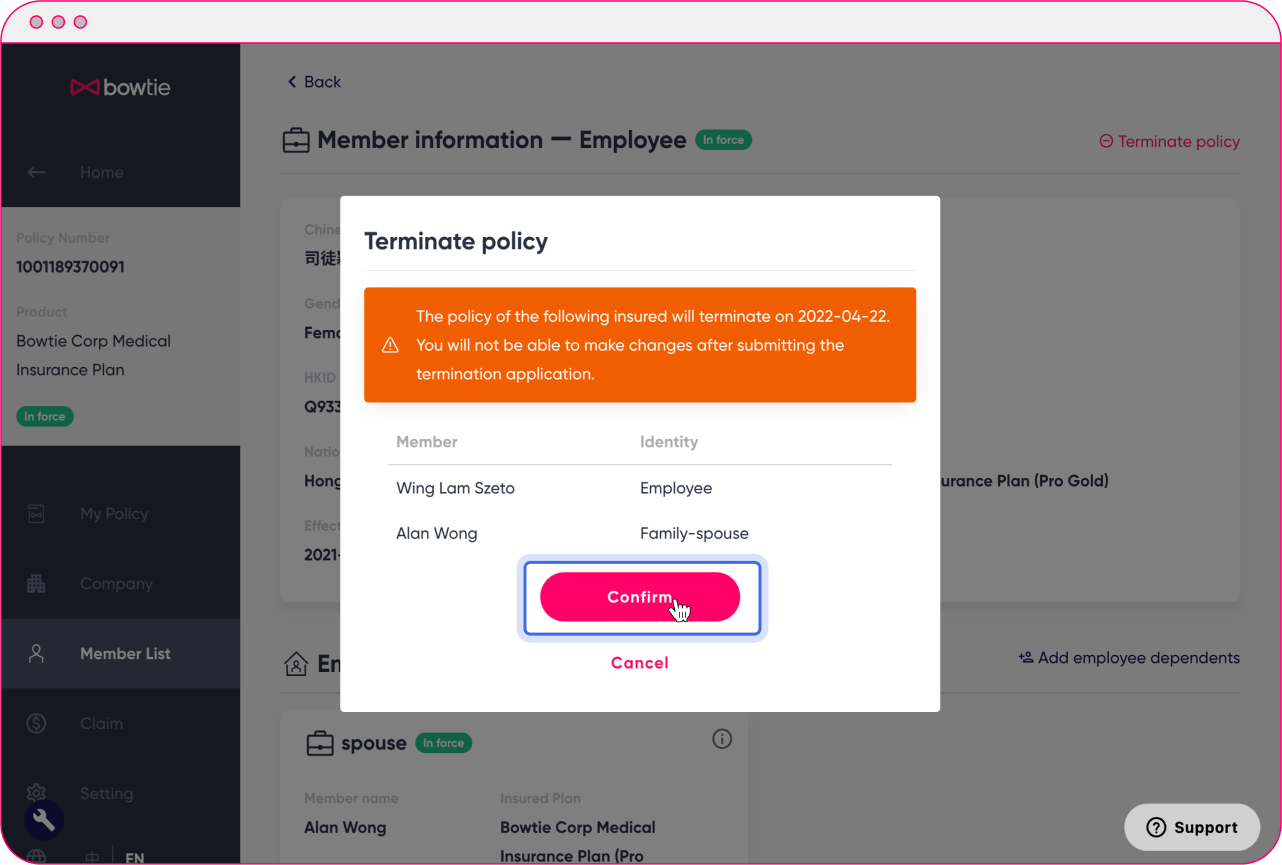 Note: When the insured life you wished to remove is an employee of the company, their dependent will be removed at the same time. When removing a dependent from an employee, only the selected dependent will be removed.