Please login using group portal link to use below feature.
1) Select the insured member you would like to delete from the member list.
2) Click 'Terminate policy' on the member detail page.
3) Confirm remove on the alert prompt.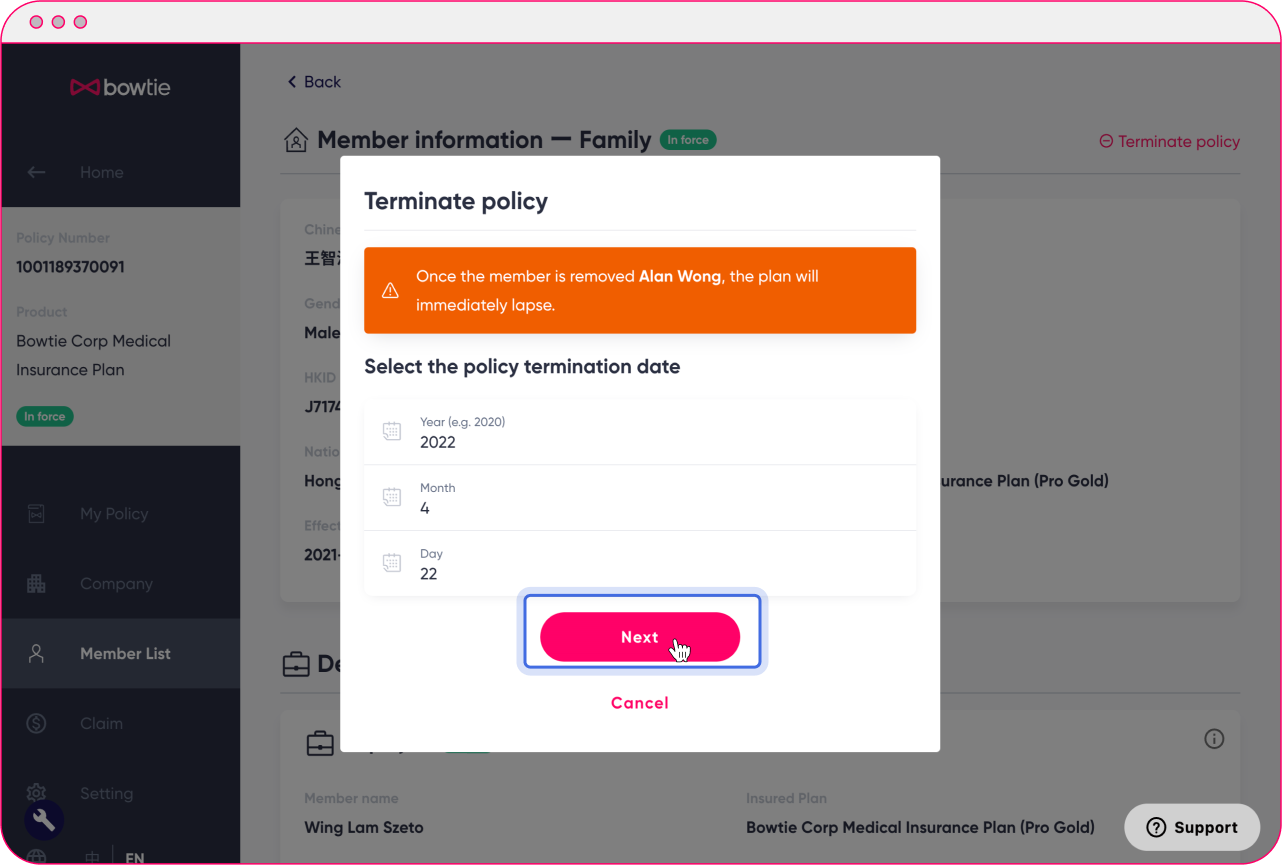 🎀 Bowtie tips
The last coverage date of the policy is the day before the above-mentioned policy termination date. The member is not covered on the termination date.
👓
Case Study
If the last employment day of the member is June 30
Please enter July 1 as the policy termination date so that the member is covered until the end of the employment.
If the policy anniversary is April 1 and you wish to remove a member from the policy in your next renewal
You can terminate the member policy by entering April 1 as the policy termination date, such that the member will not be renewed and the last coverage date is March 31.
If you mistakenly added a member and want to cancel the policy (Assuming the member's effective date is January 1)
You can enter January 1 as the policy termination date as if the member has never been covered in this policy. The system will not charge the premium for this member in this situation.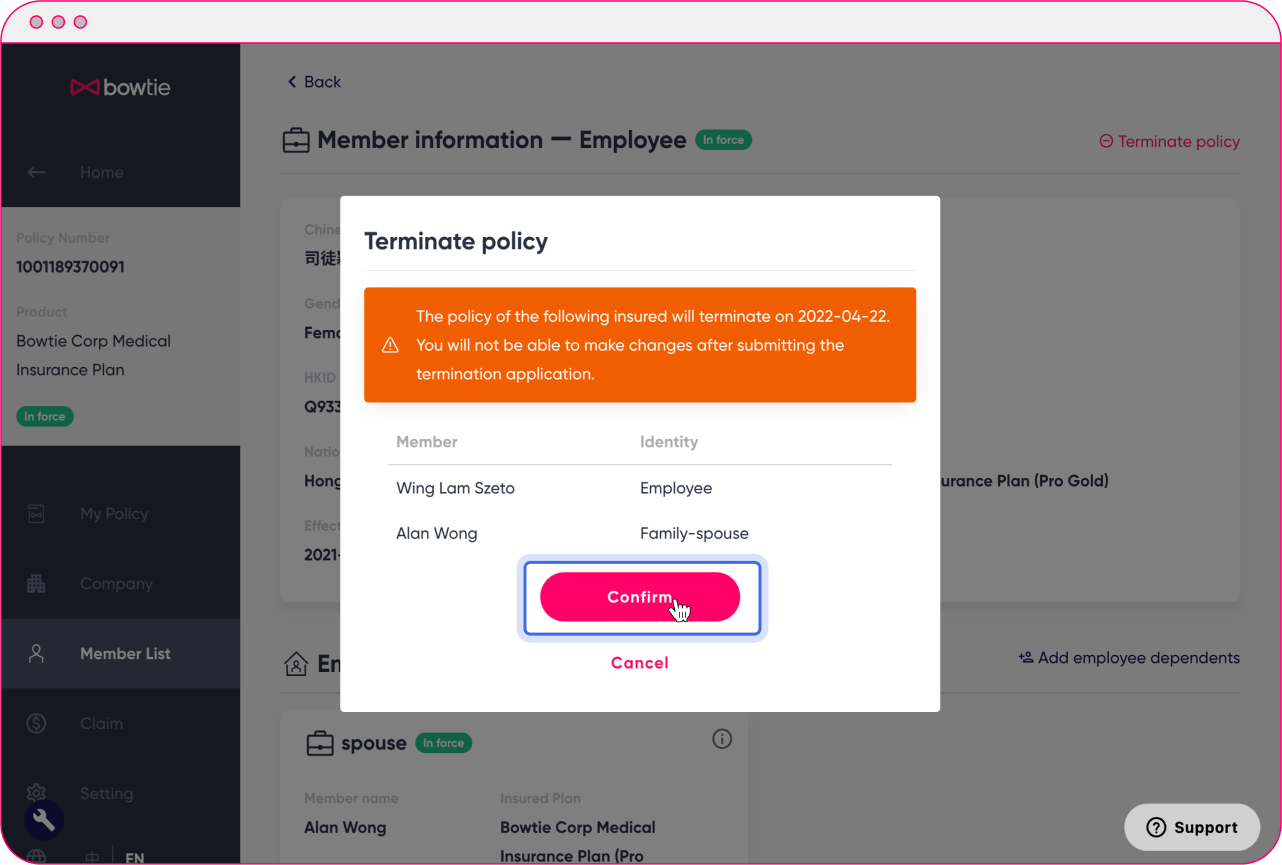 Note: When the insured life you wished to remove is an employee of the company, their dependent will be removed at the same time. When removing a dependent from an employee, only the selected dependent will be removed.