After activating your Bowtie group medical policy, you can log in to your personal online portal anytime to view policy details and enjoy other Bowtie services.
If you haven't redeemed your group medical policy yet, please follow instructions in this article.
Step-by-Step Video
To assist employees in achieving the ultimate goal of claiming insurance benefits quickly, Bowtie has specially produced the following half-minute tutorial video.
Features
Policy details
You can view and download information of your policy, company / dependent information and claim limits on this page.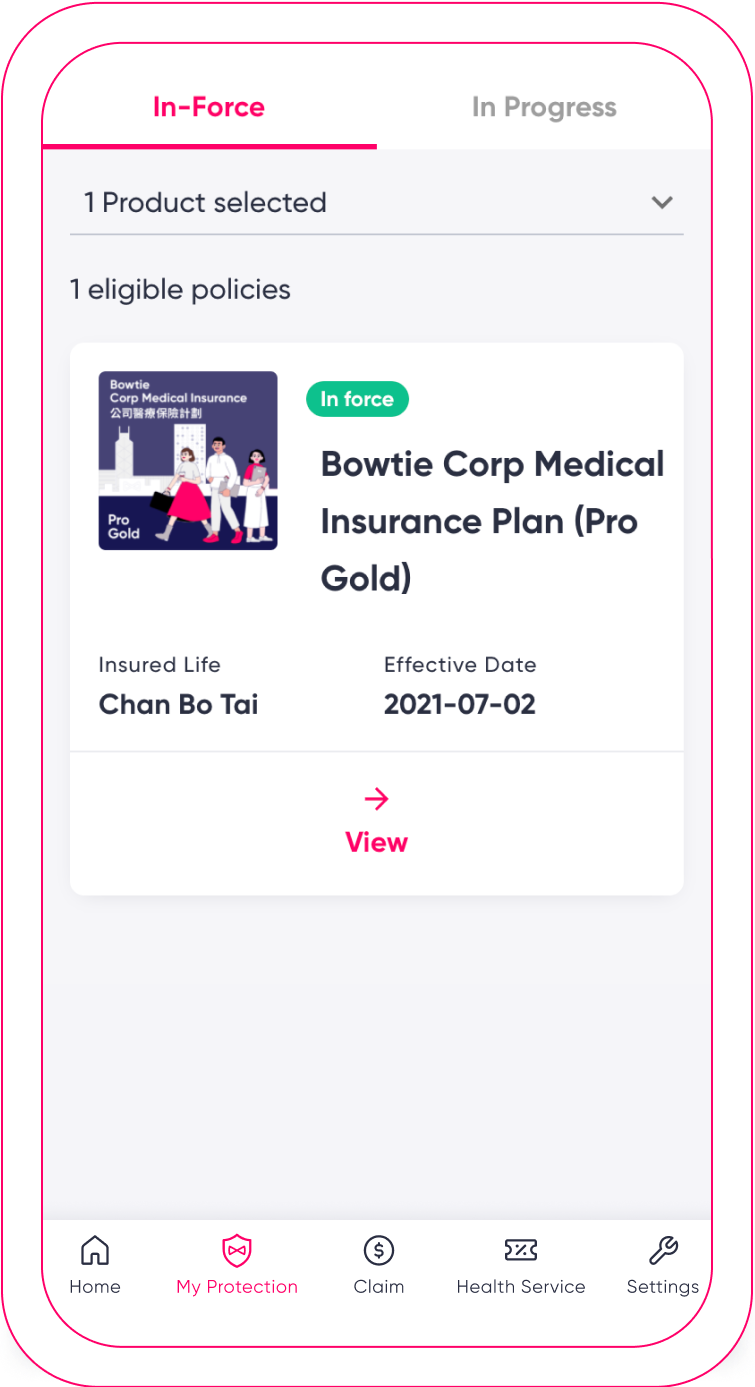 Health Service
You can access doctor networks and body check vouchers here.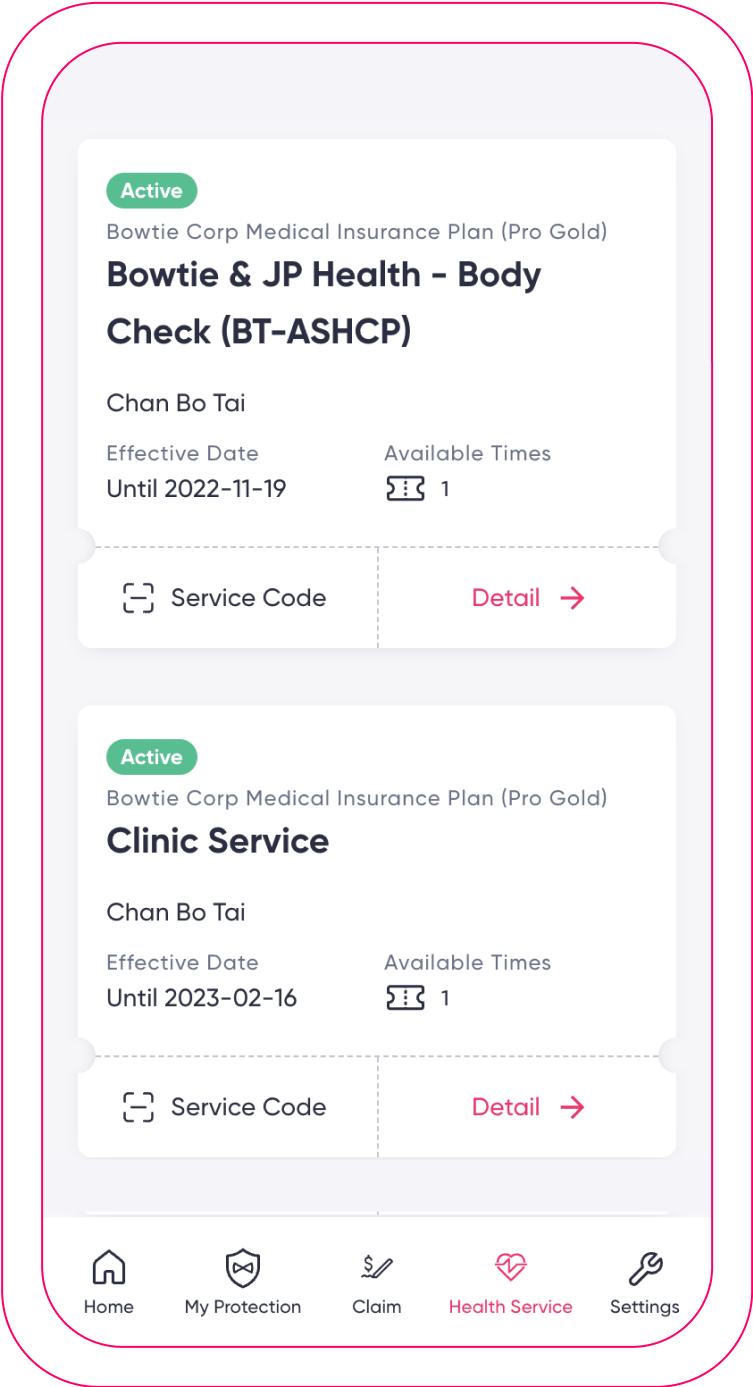 Claim Homepage
You can submit your claim applications, view claim history and download other supporting claim documents.