For first time user, please follow instructions in this article to activate your account, you only have to do it once.
For returning user, please use the personal account login link to enjoy service.
Employee Login
1) Once your company's group medical policy has been approved, you will receive your policy activation link and policy information from your company's contact person.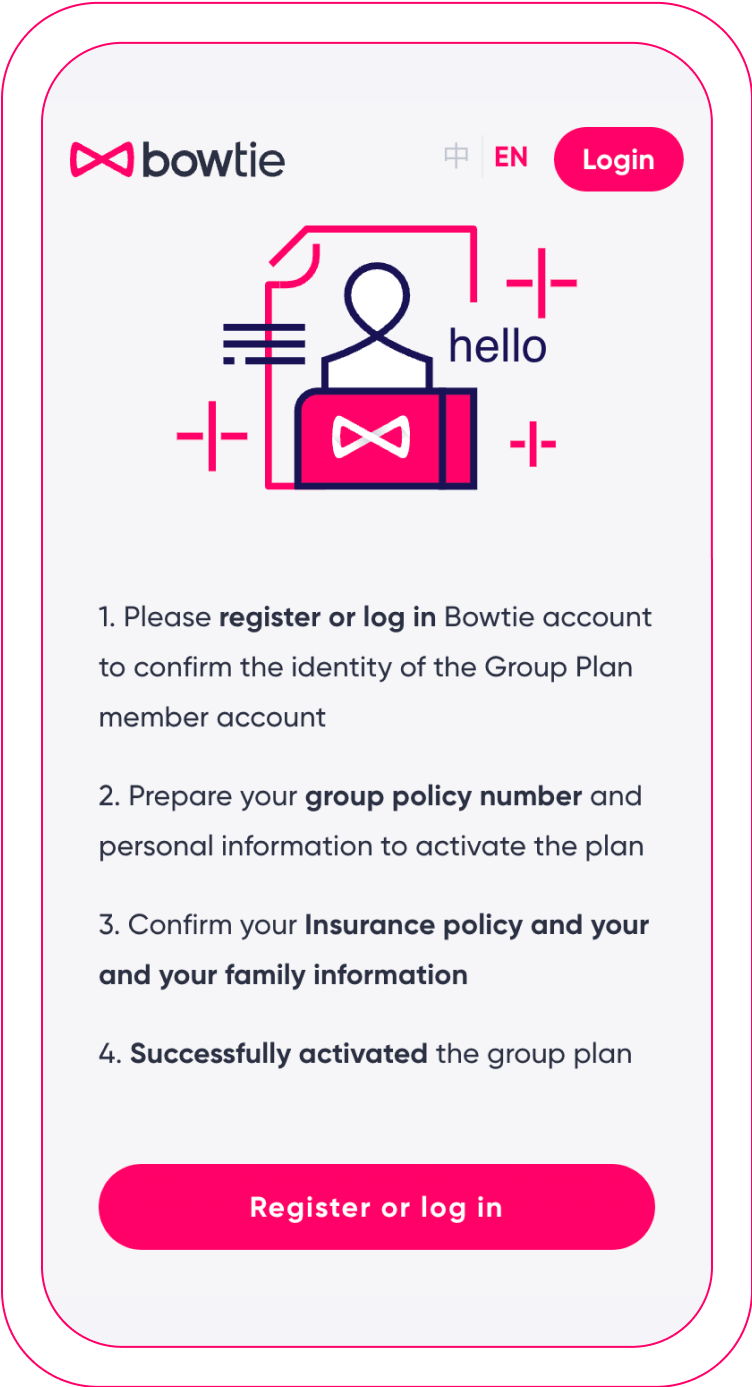 2)Once you visit the activation link, you will be asked to create a Bowtie personal account. If you are an existing Bowtie customer and have already owned a Bowtie account, you can login directly.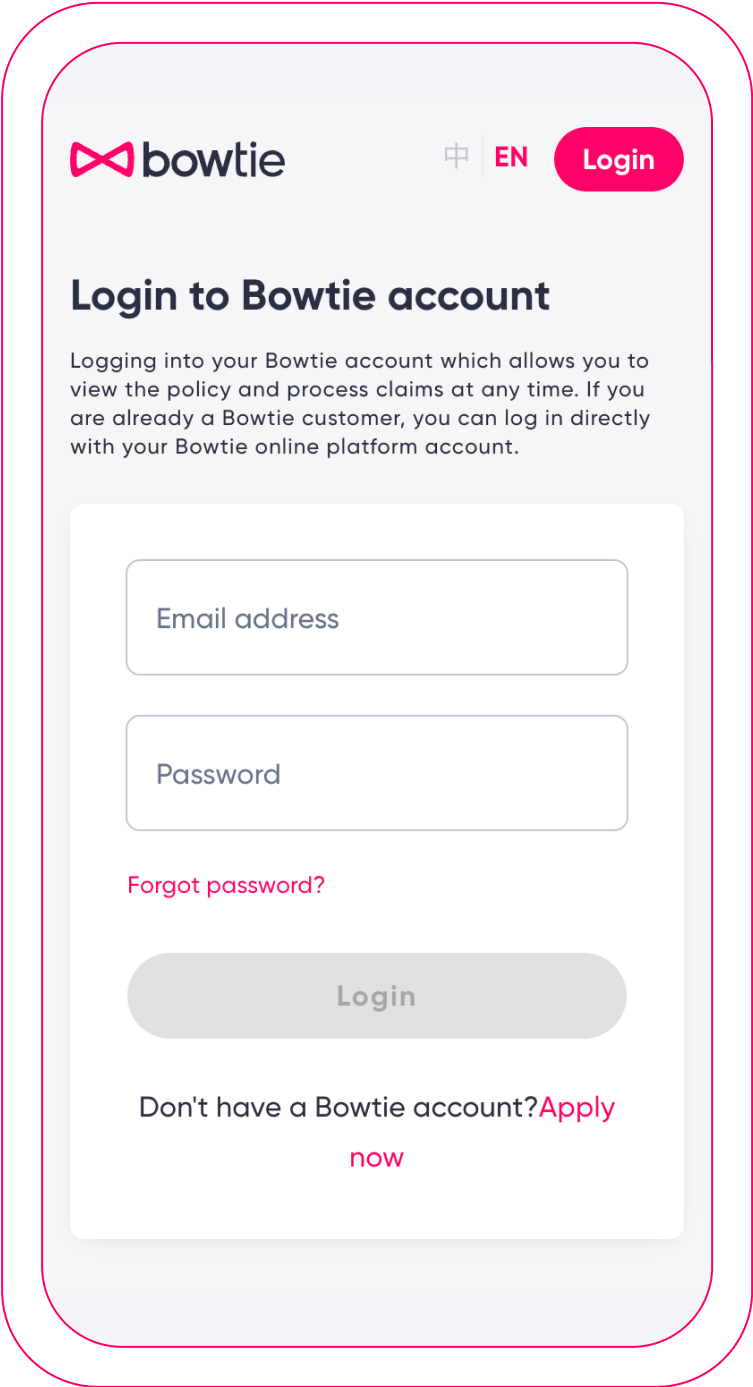 3)Activate employee group medical policy with policy number provided by the company, employee's birthday and ID card number. Group medical policy of the employee and dependant should be showed up in the employee's Bowtie account